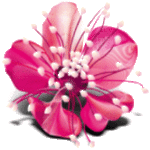 There are about 15 acres of nursery stock growing on our property. Our heated greenhouses hold large varieties of annuals, hanging baskets, tropicals, houseplants, and vegetable transplants. Our perennial greenhouse and sales area is chock full of over 500 varieties of beautiful perennials, including ornamental grasses and bamboo, heaths and heathers, daylilies, ferns, hardy vines, Clematis, Wisteria, and a few pond plants. Our Hosta greenhouse now holds more than 300 Hosta varieties, the largest selection in the Maritimes! Evergreens and broadleaf evergreens, including rhododendrons and azaleas are our specialty. Also Japanese maples, magnolias, and flowering dogwoods, we have an exceptional collection, probably the largest in Nova Scotia.
Hope to see you soon! "It's worth a trip to the Valley"!
Our Guarantee
We guarantee all our plants for the growing season. Additionally, we offer a one-year guarantee (from date of purchase) on most of our trees, shrubs, and woody vines.
Excluded from the one-year guarantee (meaning we do not over-winter guarantee), the following:
Fruit trees: sweet cherries, apricots, nectarines, and peaches
Small fruit: raspberries, blackberries
Trees: Japanese Maples
Evergreen Azaleas
Butterfly bushes
Roses: Hybrid tea, grandiflora, floribunda types
Herbaceous plants: annuals and perennials
Tender plants (Zone 6b to 7)
Please keep your receipt. If a plant doesn't make it, please bring it back with your receipt, for a replacement. We do not offer cash refunds. Thank you!
Gift Certificates are available in-store. What a great gift for someone who loves to garden!
*COVID-19 Update: We remind everyone to maintain a safe, two metre distance apart at all times. Our nursery, gardens, our main shop, our main greenhouse, as well as our Perennial, Hosta and Ornamental Grasses greenhouses are all OPEN. For your convenience we have installed a portable toilet on the property. Please note: most of our customers prefer to shop in person. However, if you do not feel comfortable and you know what you want, you can still place an order with us by e-mail (briarpatch@eastlink.ca) or Facebook message, pay for your order by e-transfer or credit card, and arrange pickup of your plants. Also please note we do not ship or deliver any orders. Thank you for your patience. Stay safe!
We invite you to browse our extensive 2021 catalogue of plant stock, below. Plant group lists are in .pdf format. Please note our stock lists are updated several times during the season.  Stock prices are subject to change. Also, the updating process is manual, and although we strive to keep them up to date, plant quantities listed on line are not always accurate. If you are coming to our nursery, from any great distance, please contact us to make sure the item you are looking for is still available. Thank you!
Our 2021 Catalogue